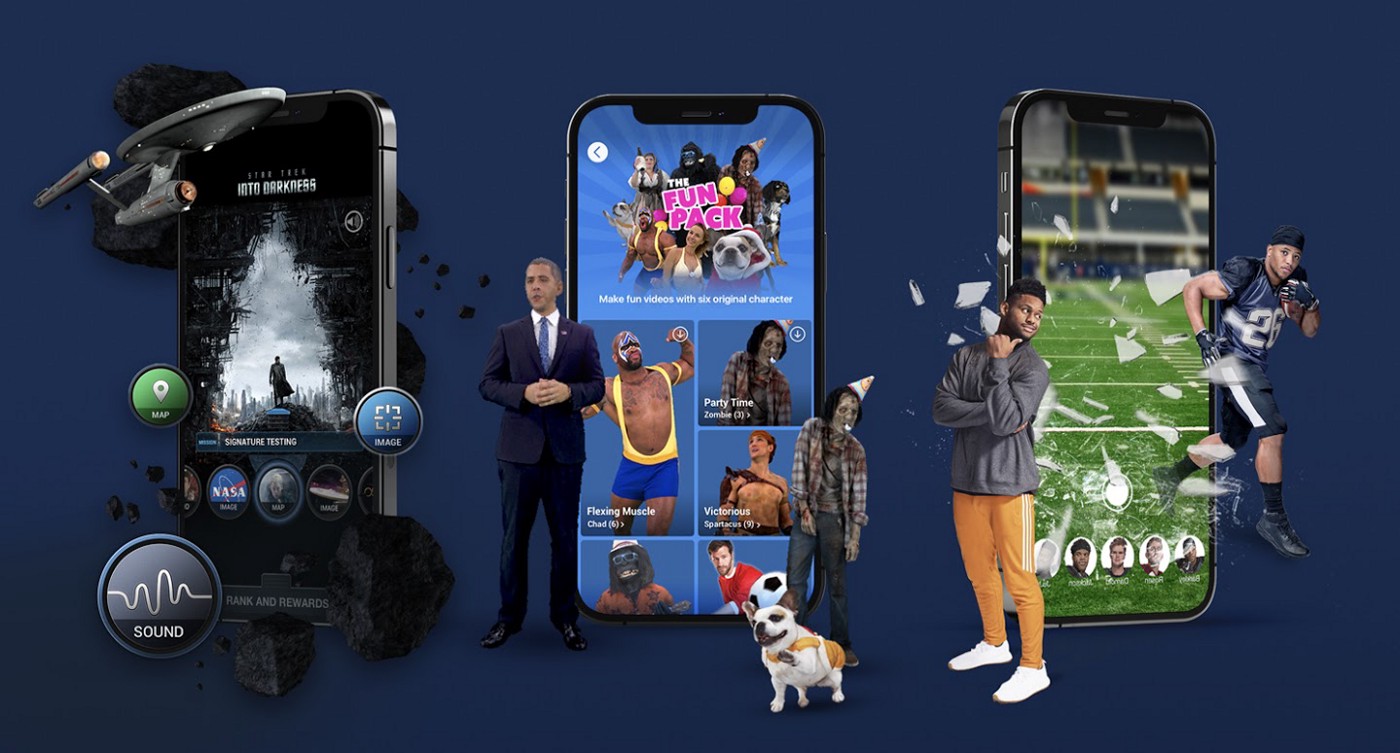 Nearly every industry has spent the last 20 years perfecting customer experience, which has led to a sea of sameness in design.
Best practices have been established, flows have been optimized, and it's getting more and more difficult to create a differentiated customer experience. The business world is in dire need of experience innovation, and now may be the best time to experiment.
With the adoption of digital technologies sped up by several years due to COVID, many industries are currently in a position to test out new technologies with the public — such as Augmented Reality (or 'AR').
AR is a disruptive technology that leading brands like Facebook, IKEA, Disney, and even the NBA have leveraged to craft unique branded experiences, engage customers, and drive conversions — all while tapping into users' mobile devices.
So, how do you create a unique customer experience using AR? At Signature, we've designed award winning AR experiences for several brands. Here are a few strategies we've learned along the way:
Transform 2D Surfaces into 3D Experiences
With AR technology, every surface of a product or store can transform into a digital 3D experience triggered by what's called an 'augmented reality marker'. Similar to a QR code, an AR marker triggers a digital code when focused on by a smartphone camera. Posters, t-shirts, tickets, even stick-on tattoos can act as AR markers to create a uniquely memorable experience from what was before just a 2D surface.
TIP: AR is an excellent re-engagement tool. Consider where and when your customers tend to disengage from your brand and pull out their smartphones — for example waiting in line to purchase a product or settling into seats before a game. A well-placed AR trigger can recapture the attention of customers in a delightful and unexpected way.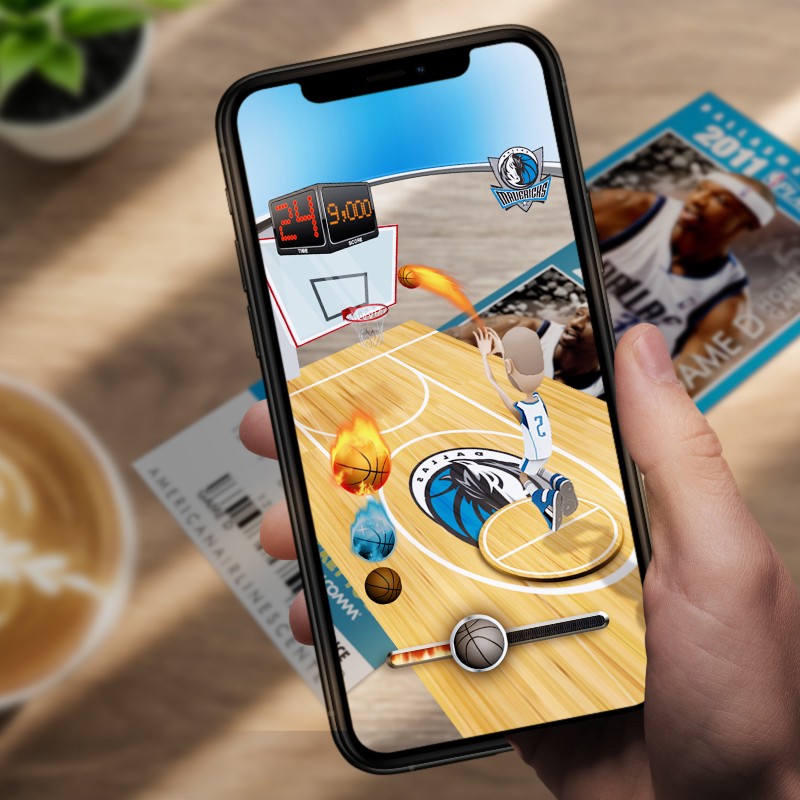 During the NBA Playoffs, Signature created an AR Hoops game for the Dallas Mavericks triggered by a Dallas Mavs season ticket. By pointing their phone at a Dallas Maverick season ticket, fans could digitally transform their ticket into a virtual basketball court. Depending on the player featured on their season ticket, users played as Mav's stars Dirk Nowitzki, Jason Kidd, or Jason Terry using on-screen touch controls. See Case Study
Create Super-Shareable Assets
AR filters & holograms give brands the opportunity to create unique customer experiences with exponential organic reach. When you create a branded AR filter, anyone who makes a clip and shares it online spreads word of your brand to their networks — and to their network's networks — for discovery and further engagement. AR elements can be any 3D visual, including the company's logo, products placed in the home (IKEA) or imposed on a selfie (MAC Cosmetics), digital characters and real life influencers.
TIP: Influencers and AR go hand in hand. While an image or video can only keep people's attention for so long, an immersive AR app or filter creates a memorable and personalized experience that customers are eager to share online.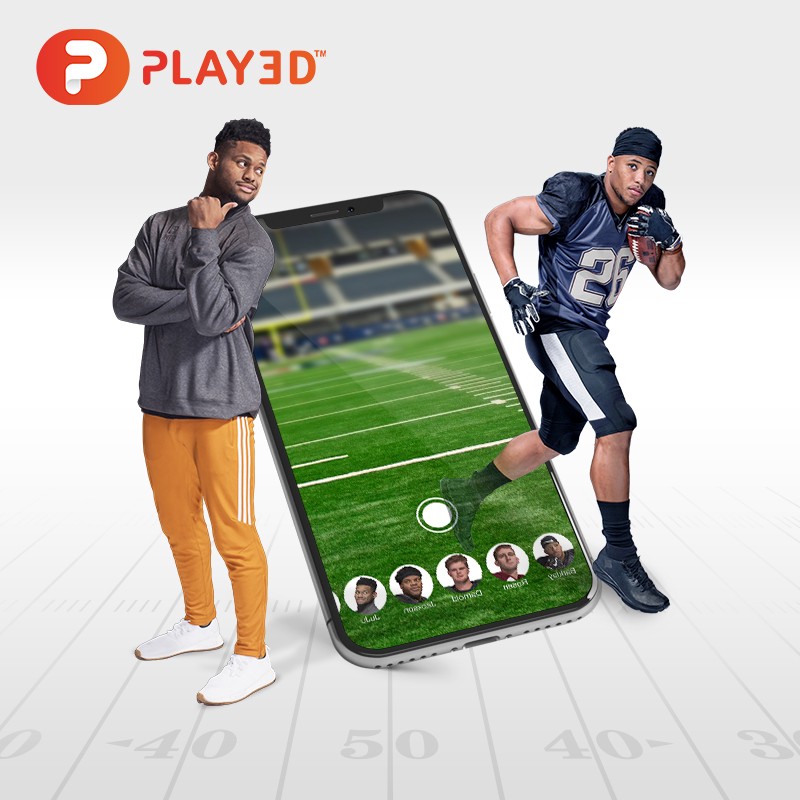 To launch the Play3D AR app, Signature teamed up with a host of NFL All-Stars to offer football fans a virtual experience that put them face to face with their favorite players. This pioneering app transports lifelike holograms into the camera view of a smartphone users' environment, where video clips can be captured and shared across social networks and via email and text. See Case Study
We also created an AR activation with the super-influencer: Spider Man!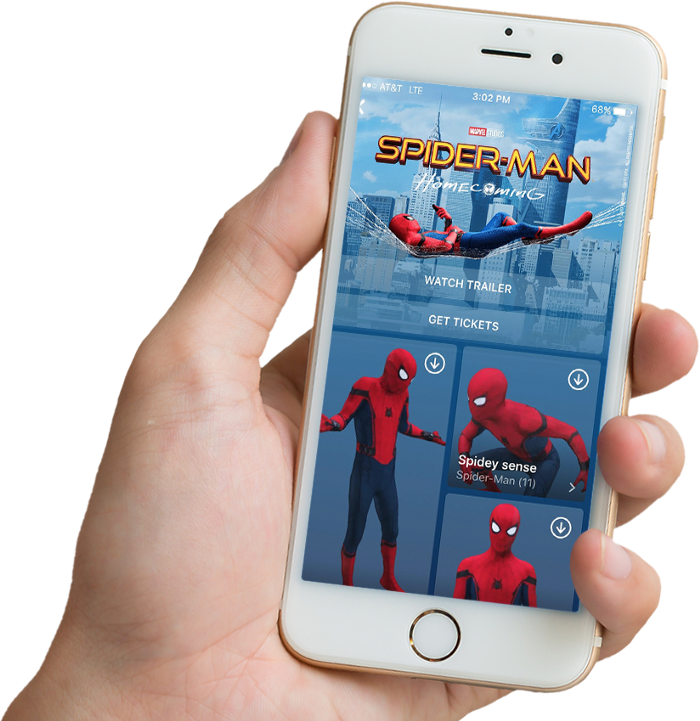 To support the premiere of Spider Man Homecoming and the launch of the Holo AR App, Signature pushed hard to create a Spider Man filter that fans could take pictures and videos with to share online. See Case Study
Get Innovative with Existing IP
With consumers expecting digital experiences across all product service categories, businesses in every industry are seeking ways to innovate in the digital space. In the case of companies with valuable IP, building an AR experiences based off of familiar characters, games, and worlds can lead to increased engagement and sales of related products.
TIP: Picture the physical experience of your brand — trying on clothes, flipping through a look book, punching buttons on a controller — and get creative with how you might translate it into a brand new digital experience.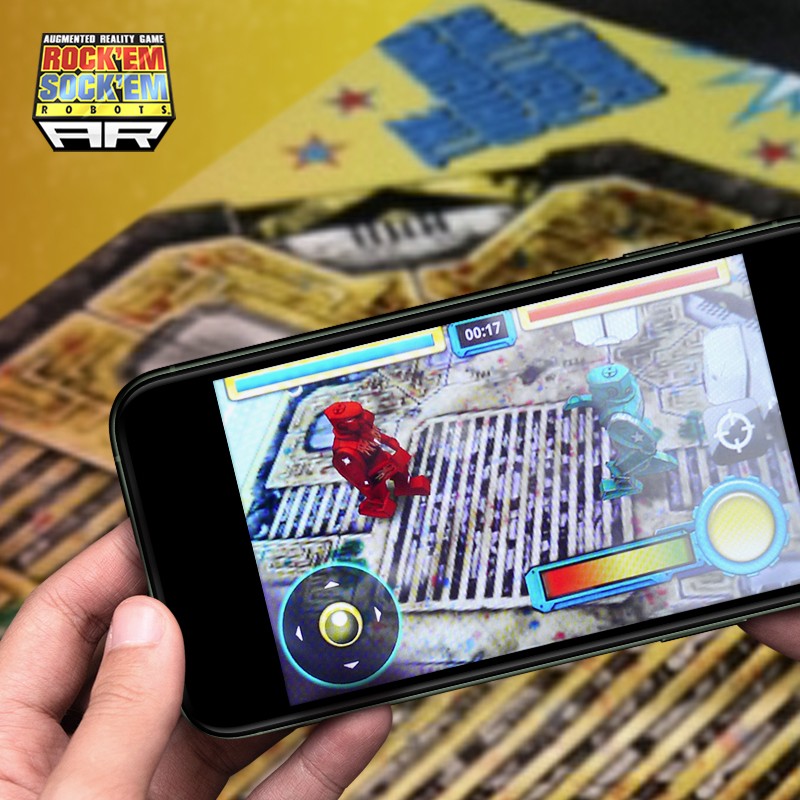 In 2019, Mattel was pressed to find innovative ways to go digital, and partnered with Signature to develop competitive products with digital appeal including a Rock 'Em Sock 'Em revival that brought the classic red and blue fighters into the world of AR. See Case Study
Gamify AR
Gamification is a method of applying game elements, such as point scoring and badges, to encourage engagement with a product or service. This form of marketing has a significant impact on engagement and conversion rates. In fact, 60% of consumers said they would be more likely to buy from a brand if they enjoyed playing a game with it.
Adding AR to the mix is an innovative, successful, (and super fun) way to gamify promotions, as evidenced by the success of Pokemon GO. According to GamesBeat, Nintendo benefited from the "Pokémon GO effect" of a 19% increase of 3DS systems sold compared to the year before.
TIP: Design your AR game with the mindset of making things people want — not making people want things. Consider how the objective of your game aligns with the objectives of your customers.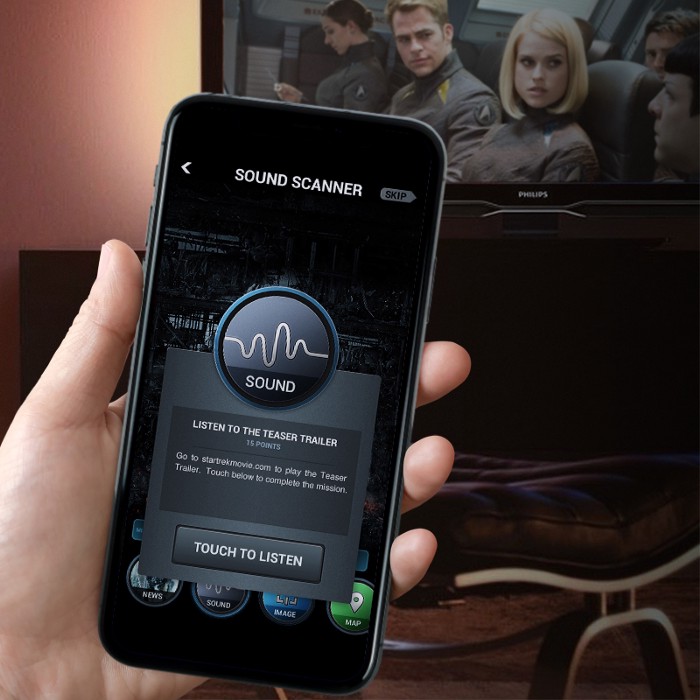 When Signature designed the world's first AR movie app, Star Trek into Darkness AR, we focused on giving trekkies what they wanted: a new way to explore their favorite story and engage with the Star Trek universe. The app used Qualcomm's Gimbal and Vuforia technologies to lead fans on an AR scavenger hunt, in which players used smartphone cameras to scan photos, recognize audio, and discover 'beacons' in physical places that earned them points and unlocked Star Trek content. See Case Study
Follow Us for More Digital Products & Design Tips
Signature is a digital product and design agency. We partner with global brands to reimagine how they deliver exceptional customer value in the digital age through the design of digital platforms, apps, and experiences. Follow us for the latest digital design insights.