The NFL's First-Ever Hologram Fan Experience
Altered Reality Corp. Play3D AR Camera
Marketing & Launch Strategy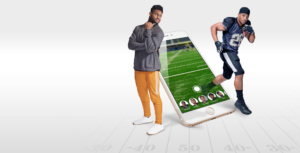 Face-to-Face with Fan Favorites
In partnership with Altered Reality Corp (ARC), Signature designed and brought to market the world's most photorealistic & shareable augmented reality experiences.
This pioneering app transports lifelike holograms into the camera view of a smartphone users' environment, where video clips can be captured and shared across social networks and via email and text.
Optimized for iOS 12 and powered by ARKit, Play3D delivers the next generation of Augmented Reality capture technology to consumers and offers a line-up of exciting holograms people love.
To launch Play3D and bring this new technology to market, Signature teamed up with a host of NFL All-Stars to offer football fans a virtual experience like no other.
Our Contribution
Vision, Strategy
Brand Positioning
Product Launch
Marketing Strategy
DESIGN
Motion Graphics
Cinematography
Storyboarding
Post-Production
Video Editing
Sound Editing
Development
Mobile App
App Store Submission
Product Defintion
User Stories
UX/UI
Usability Testing
Meet the Players
Our line up for launch featured seven professional football stars including Josh Allen, Saquon Barkley, Sam Darnold, Lamar Jackson, Baker Mayfield, Josh Rosen and JuJu Smith-Schuster, whose hologram images were captured during the 2018 NFLPA Rookie Premiere.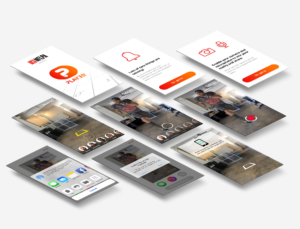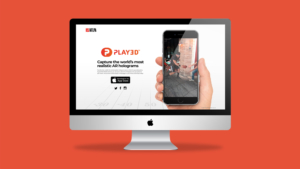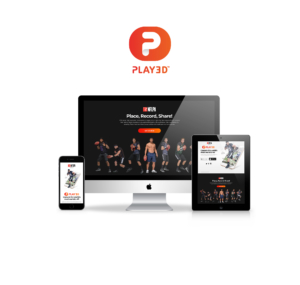 Recognized by the Davey Awards
Gold in Mobile Features Best Use of Augmented Reality 2019
Silver in Mobile Apps/Sites Innovative/Experimental 2019
Recognized by the Indigo Awards
Gold in Mobile Interaction & Experience 2019
Gold in UX, Interface & Navigation 2019
Silver in Innovative Use of Mobile Technology 2019
Silver in Mobile App 2019
Silver in Apps 2019