From the design and digital product experts that built Real Appeal — United Healthcare Group's most successful preventative health program ever.
With over 700,000 people losing a whopping 3 Million pounds combined, the Real Appeal weight loss program has been dubbed UnitedHealthcare's most successful preventative health program ever made.
Delivered across multiple mediums — an app & website, at-home kit, educational guides, virtual coaching sessions, and more — the program uses a balance of human interaction and digital components to produce long term behavioral health changes and positive patient outcomes.
Signature is proud to be the design and digital product agency that helped UnitedHealthcare Group bring Real Appeal to life. For other Health & Wellness innovators, we've highlighted 5 key elements that will help develop the right approach to building a successful preventative health program.
1 — Give People What They Want
Design your preventative health program with a healthy respect for options. You'll see better patient outcomes, increased engagement, and a higher sign-up rate.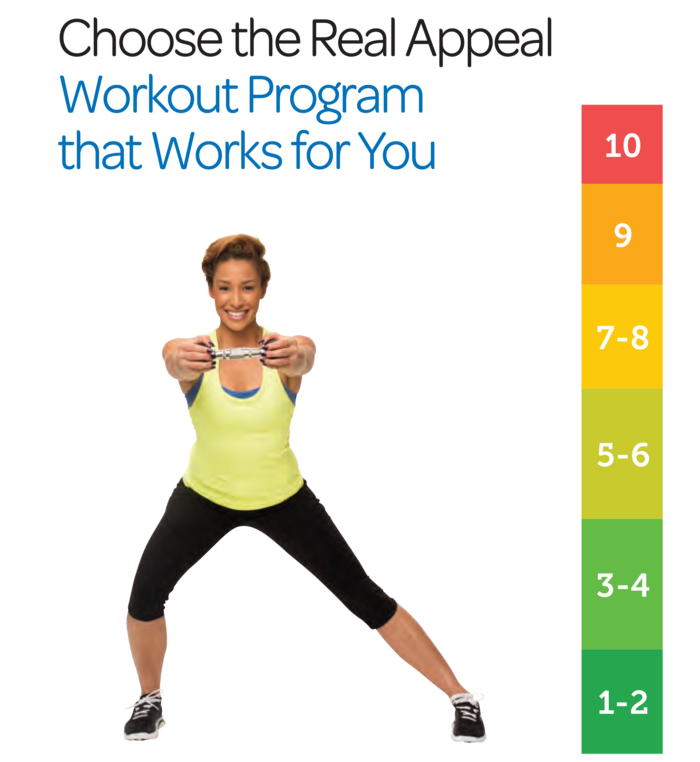 If someone likes to run, empower them to run farther. If someone wants to lift weights, let them lift weights. Personalized programs get results.
The Real Appeal approach is all about making exercise convenient, simple, and effective. We created several different approaches so participants can follow the one that fits best into their lives.
2 — Meet Them Where They Are
Participants are more likely to commit if they begin at an appropriate level. Don't try to shoehorn people into a diet or exercise regime too far above or below their realistic motivation.
Accommodating different levels of physical fitness and diet habits keeps new members encouraged and more likely to stick with the program.
Real Appeal offers multiple work out programs with levels varied from basic to intermediate & advanced.
3 — Make the Science Entertaining
Research tells us that when the fun stops, motivation stops too. For the best results, the science & instruction of preventative health must be communicated in entertaining ways.
Real Appeal creates positive learning experiences through an engaging video work-out series, interactive challenges, visually appealing guides and at-home tools.
Try to lose the jargon, make them laugh, and keep them curious.
4 — Provide Face-to-Face Support with Digital Convenience
Find a balance of human interaction and digital components that work well together. The accountability that comes from communication with others & tracking progress is important to the success of the program and the participant's experience.
Make it easy to communicate with online messaging & video chat, and simplify tracking with digital solutions like an app or website.
Real Appeal has seen significant success encouraging users to support each other within groups and check in with their personal program coach online.
5 — Optimize for Maximum Results
Carefully monitor outcomes, analyze data, and upgrade the product based on facts and trends instead of guesses.
Digital programs have the advantage of being able to respond quickly to changes, as long as a contingency plan for brand management exists. After launch, continue to oversee developments, test and optimize regularly, and document what has been learned.
Consider your program and its related products as living things in need of constant adaptation.
About Signature
We work with brands to reimagine the way they deliver exceptional value in the digital age. To learn more about how we worked with UnitedHealthcare Group to design Real Appeal, visit our website at www.signaturecreative.com