Who Dares Wins Watch Co
Making Watches for those who dare
Product Design, BRANDING, UX/UI & SOCIAL ACTIVATION

We have always wanted to design a watch :-)
Who Dares Wins is more than a watch. It's an attitude and an approach to living life boldly and on ones' own terms.  A WDW man makes the most of his time and demands a stylish and rugged timepiece ready for whatever he throws at it.
Demand was so high, we pre-sold the entire collection.
Our Contribution
MARKET AND USER RESEARCH
Competitive Analysis
Market Research/Trends
STRATEGY
Brand/Marketing/Comms
Strategy
PRODUCT DEFINITION
Product Recommendations and Roadmap
UX/UI
Usability Testing
Prototyping
PRODUCT DESIGN
Industrial Design
BRAND
Logo Development
Story
Architecture
DEVELOPMENT
Web and e-commerce
DESIGN
Website Design
Identity
Collateral
Toolkits and Style Guide
Creative Templates & Assets
Designing the Watch
Every man should have a signature look, unique to their personality and uncompromisingly original.
The WDW watches are a masterpiece of style and sophistication. This bold timepiece is classically styled with the timeless trinity of brushed and polished stainless steel with a black bezel and white full lume dial.
Utilizing the finest materials with the legendary Miyota Movements.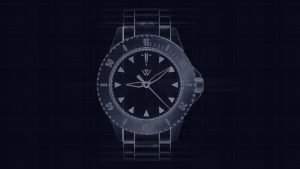 Bringing the brand to life
High above the North African desert, five RAF planes tore their way through a ferocious storm. Inside, fifty-five paratroopers from an intensely secret task force were ready to jump into enemy territory. The planes were lost, far behind enemy lines, and under heavy fire.
The officer in command was faced with a choice–abandon the mission, or see it through to the end.
The odds stacked, the situation severe, he asked his men if they dared to win. None hesitated.
One by one, they hurled themselves into the gale.
These were the first men of the SAS. Today, the Special Air Service is one of the world's most famous elite forces, urging generations onto victory with the motto, "Who Dares Wins".
 INTRODUCING WHO DARES WINS WATCH CO.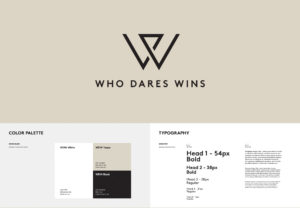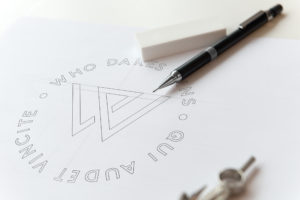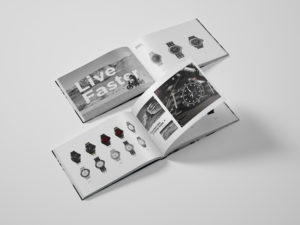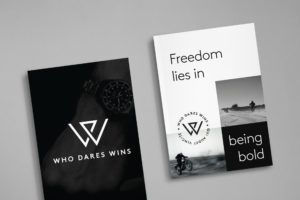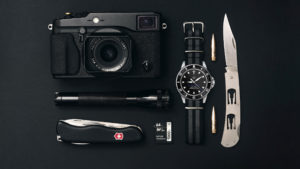 Building the Website
As solid as WDW is, so is the website for its simple and durable elegance.
"The key to immortality is first living a life worth remembering."
– Bruce Lee