The Return of an Iconic Brand
Pier Sixty-Six
BRANDING, PRINT, DIGITAL, DESIGN
A World Unto Itself

Pier Sixty-Six is a legendary superyacht marina, currently being transformed into an iconic destination, particularly during South Florida's most prestigious events, from the Miami Grand Prix, Art Basel, to the Fort Lauderdale International Boat Show.
The new Pier Sixty-Six includes a select collection of prime waterfront residences, as well as a world-class resort, private club and events center. We took a comprehensive approach to bring to life the essence of this legacy brand, so it can encompass an expanded range of luxury lifestyle experiences, from fine dining to poolside cocktails, relaxing spa days to memorable weddings, exciting vacations to highbrow socal events for super yacht owners. 
Our Contribution
DESIGN
Brand Story
Brand Guide
Visual Identity
Website Design
Collateral
Advertisement
Strategy
Rebranding an Icon
We honed the brand essence and created comprehensive brand and TOV guidelines, to ensure the brand worked across all three sub-brands: the superyacht marina, the waterfront residences and the new resort. A logo had already been designed, but we crafted a revised version to accentuate stability and harmony. 
In the substantial brand guide, we gave clear direction in terms of look, feel and voice. We then created new websites, brochures, and extensive marketing materials.
We created a rich working language of visual tones and textures, and drew up parameters for colour palettes and photo shoots (both lifestyle and products). We built an extensive collection of signature icons, as well as advising on placemaking and on-site signage.
We designed, wrote and produced high-caiber printed materials, from perfect-bound brochures for prospective buyers, posters and extras for on-site events during the Miami Grand Prix, along with extensive stationery. We also devised innovative gifts and in-room extras for resort guests.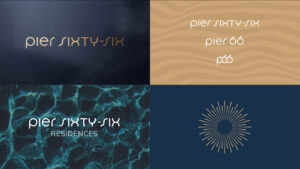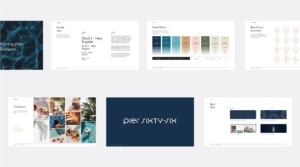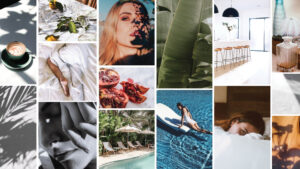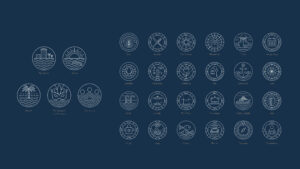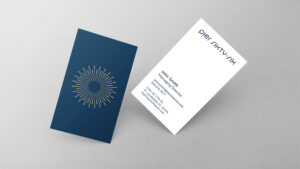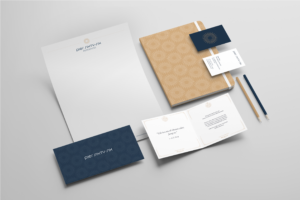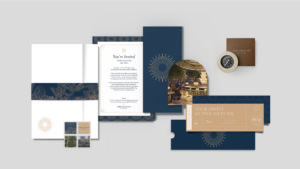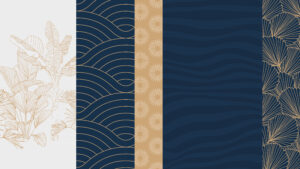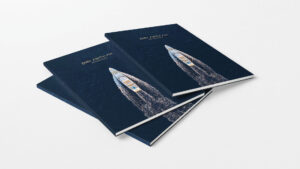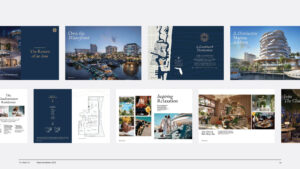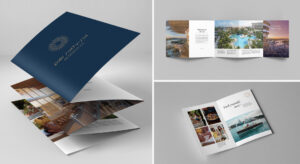 Creating a Rich Digital World
We designed, wrote and created websites and digital products to highlight the destination's various property and lifestyle offerings, creating a seamless experience for prospective buyers, yacht owners, event attendees and guests. We also updated the social media presence of the brand (and sub-brands), and created ads and video content to highlight various USPs of the property and experiences.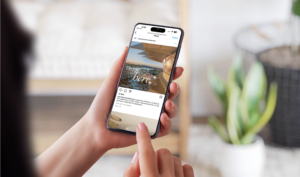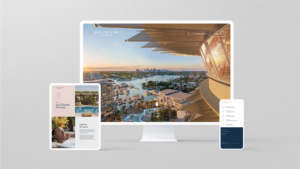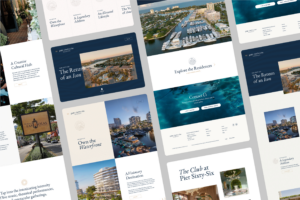 Pier Sixty-Six in the Real World
We created products, posters and gifts, for marketing outreach and for events such as the Miami Grand Prix and the Fort Lauderdale International Boat Show. Providing real-life, tactile experiences can be extremely valuable in terms of brand building, future bookings and sales.
The lavish brochures were a particular hit with the client and property buyers. We created detailed posters with specific property floor plans, as well as a wide range of gifts for property buyers and attendees at exclusive events. We also designed a series of collectible postcards. We devised concepts and proposals for high-quality in-room experiences for guests once the resort opens.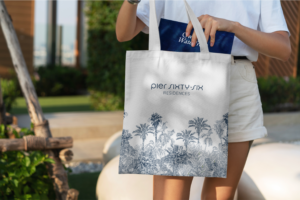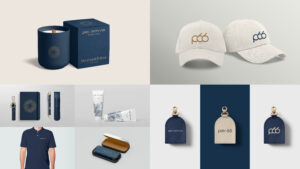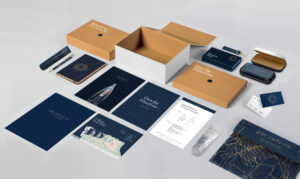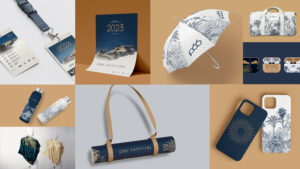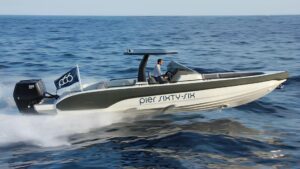 Owning the Waterfront
We have created a range of advertising and marketing campaigns for the new marina residences, from print ads in leading luxury publications and elite newspapers to digital ads and EDM. We also created attractive content to illustrate the fulfilling lifestyle experiences on offer. We are working with the client to prepare for the successful launch of the residences and new resort in 2024.