Keeping Fans
Enchanted
DISNEY
Cinderella Words of Kindness Microsite and Social Campaign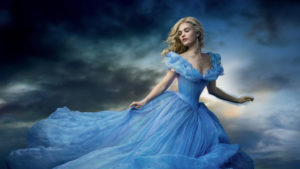 A Cinderella Success Story
In 2015, Disney's live action remake of Cinderella grossed 201.2 million dollars from domestic box office sales, a top 10 grossing movie of the year.
To keep the momentum going, Disney asked Signature to leverage our years of experience with Disney IP and fan experiences to find a way to keep the Cinderella audience engaged.
We created the 'Million Words of Kindness' campaign and an accompanying microsite that encouraged fans to submit phrases of hope and courage—an idea inspired by the key message of the film.
Our Contribution
Vision, Strategy
Comms/Marketing
Social Media
Content Management
Design
Graphic Design
Media Libraries (Email/Motion/Print/Digital Display/Sales)
Creative Templates & Assets

Development
Microsite Frontend
UX/UI
Encouraging Kindness
The 'Million Words of Kindness' Campaign took inspiration from the movie's key scene, when Cinderella's mother informs her, "Have courage and be kind," a statement that is echoed throughout the movie.
We invited Cinderella fans to create their own 'Words of Kindness' to share across social media channels and submit on the Cinderella microsite.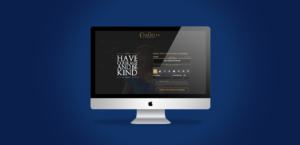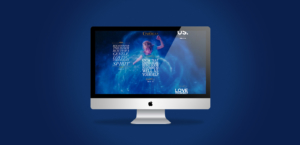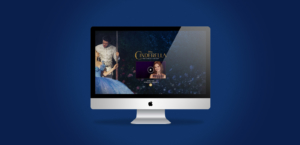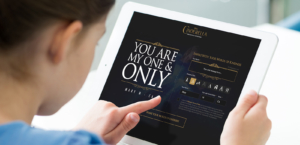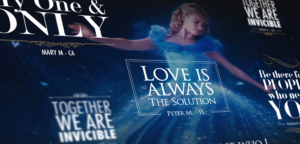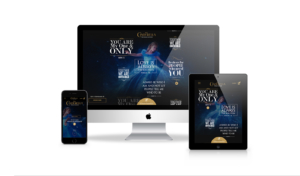 Make a Little Magic
Once the messages were collected, they were showcased on the website along with a personal message from Lily James and a scene of Cinderella transforming into her iconic blue gown as fans scrolled through the 'Kindness Wall.'