TRANS4Ming lives with will.i.am
will.i.am
i.am.angel Foundation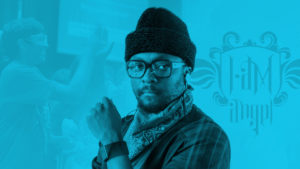 will.i.am Taps Signature for Digital
will.i.am launched the i.am.angel Foundation in 2009 to TRANS4M lives through education, inspiration and opportunity—particularly for the young people living in his town of Boyle Heights, Los Angeles.
When the foundation needed a serious upgrade to their online platforms, the i.am.angel team called on Signature to provide a better digital experience, while providing easy updates on the client side.
We designed a sleek, fast loading & mobile-friendly website that exudes the same cool and confidence as the foundation's founder.
Our Contribution
Vision, Strategy
Internal Stakeholder Alignment
Internal Vision Roadmap
Brand/Marketing/Comms Strategy
Development
Mobile Friendly Web Frontend
UX/UI
Design
Graphic Design
Toolkits and Style Guide
Media Libraries (Email/Motion/Print/Digital Display/Sales
That's Fresh.
The website gave the foundation the strong web presence it craved, and a user-friendly platform to administer charitable activities and programs to provide college scholarships, college preparation, and opportunities in STE(A)M education.