Turning emerging technology into human experiences
Qualcomm Labs
Agency of Record for Qualcomm Labs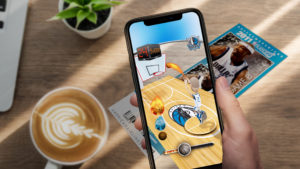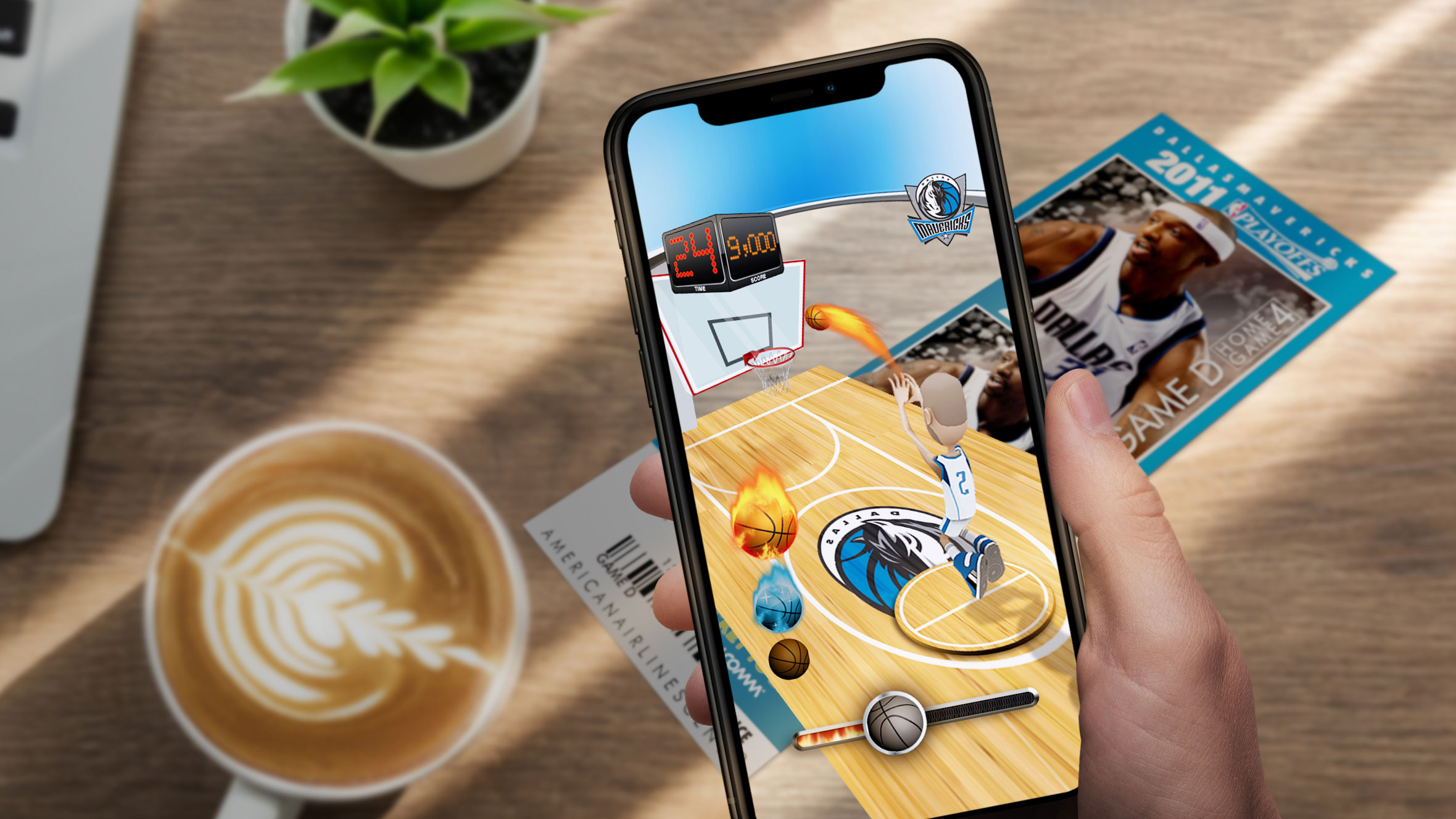 Digital Innovations for Qualcomm Labs
As Agency of Record with Qualcomm labs, Signature commercialized and launched innovative ideas, products, and concepts built with Qualcomm technology — and brought these products directly to market.
We worked closely with Qualcomm engineering teams to design groundbreaking mobile experiences using AR, peer-to-peer gaming, image & sound recognition, and beacon technologies. 
Digital & Corp Products
Gimbal
AllJoyn
Vuforia
Star Trek Into Darkness app
Star Wars Course For The Force app
Mattel's Rock'em Sock'em Robots AR app
Dallas Mavericks' AR Hoops app
Quick Draw app
Spud Ball app
Our Contribution
Vision, Strategy
Internal Stakeholder Alignment

Internal Vision Roadmap

Brand/Marketing/Comms Strategy
Development
Mobile Native
React Native
Unity3D
Systems Architecture: AWS, Google Cloud, Bare Metal
Web Frontend
API & Backend
CMS
Mobile SDK: Native iOS / Android
3rd Party Integration: Social, Google Locations, Analytics
Code Refactoring
Product Definition
Product Recommendations and Roadmap
User Stories
Technical Architecture
Data Modeling
Analytics Definition
UX/UI
Prototyping
Usability Testing
Dallas Mavericks Championship
We created the first mobile AR game for a live sports event.
For the launch of Qualcomm's Mobile Augmented Reality Platform, we partnered with the Dallas Mavericks to create an AR mobile game during the NBA Playoffs.
AR allowed fans to become players with their tickets; every ticket became a game activation enabling people to play in the stadium and get featured on the jumbotron.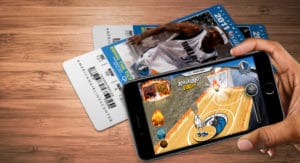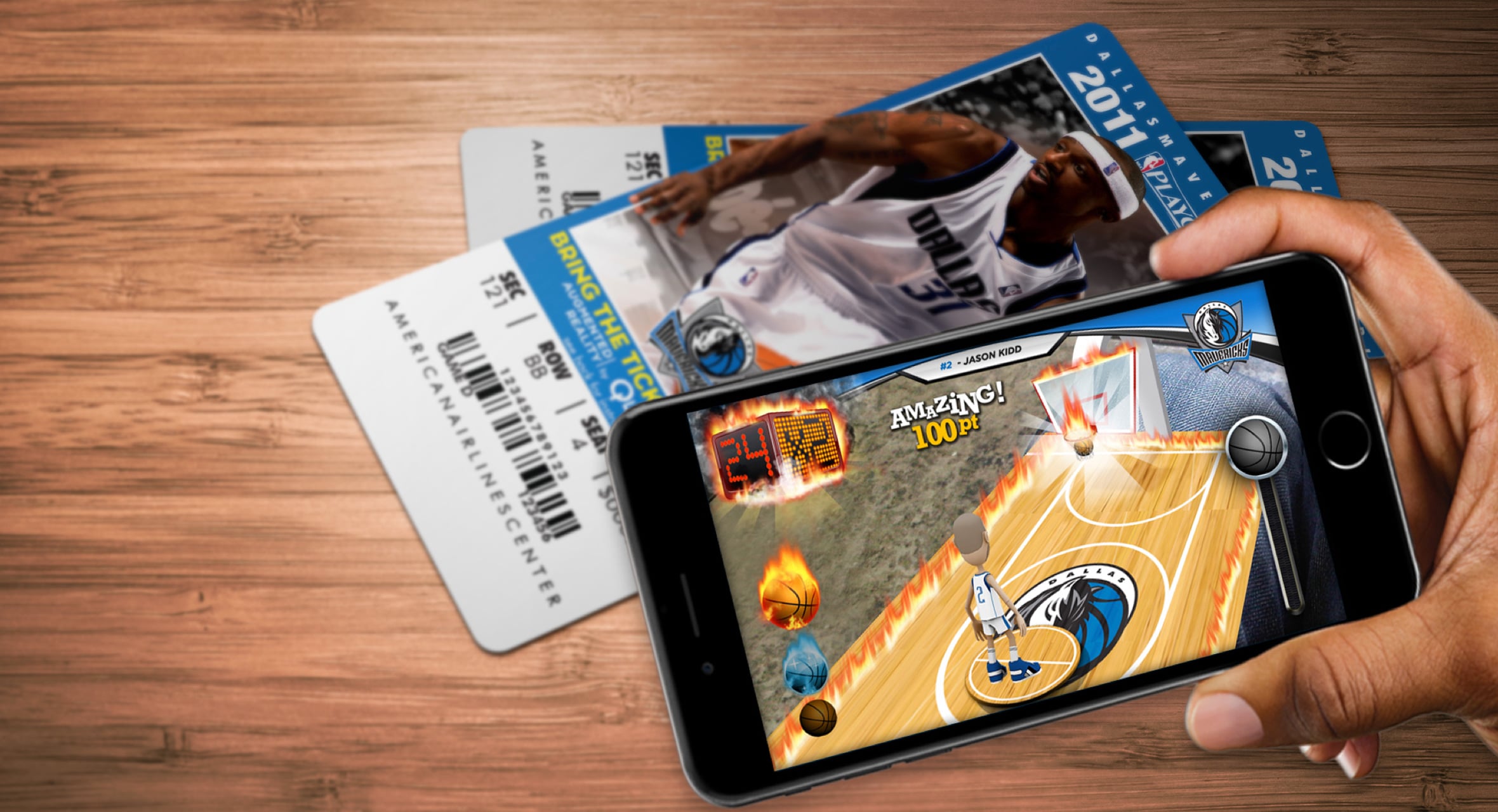 Rock 'Em Sock 'Em Robots AR
In partnership with Mattel, we brought Rock 'Em Sock 'Em Robots to life with AR. 
With the Rock 'Em Sock 'Em AR app, players can point their phones at any surface to see Red Rocker and Blue Bomber pop up in the classic yellow arena. Challenge friends to a battle and use on-screen buttons to throw punches and knock their block off!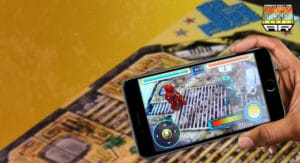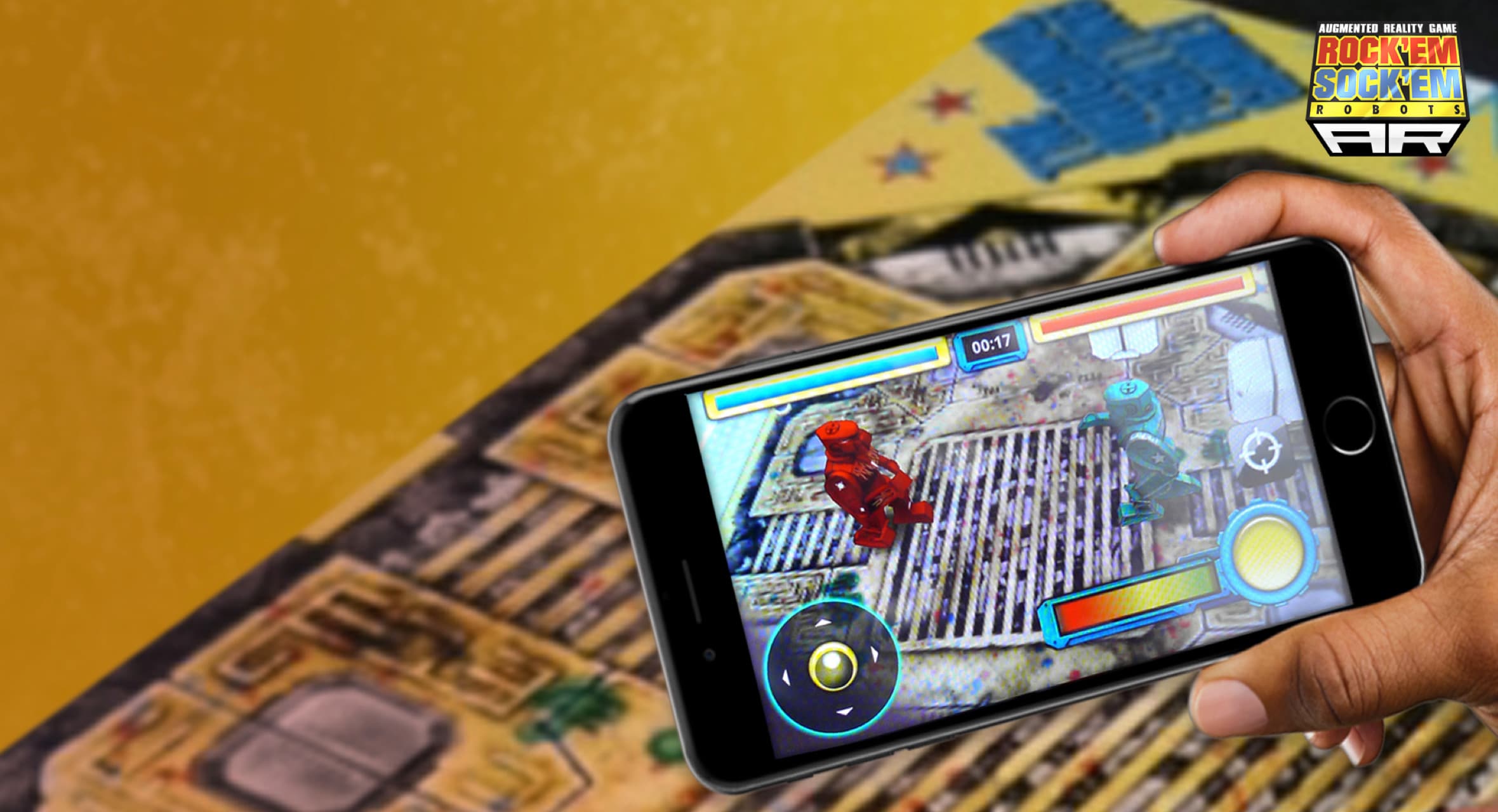 Quick Draw
We built a multiplayer-doodle-maker. (Try saying that five times fast.)
Quick Draw connects players in close proximity into a collaborative drawing canvas, allowing them to create a work of art together one piece at a time.
This project was our first to implement Qualcomm's AllJoyn technology, a peer-to-peer gaming tech that enables ad hoc, proximity-based, device-to-device communication without the use of an intermediary server.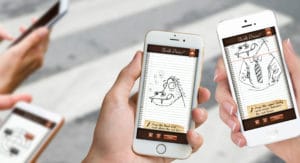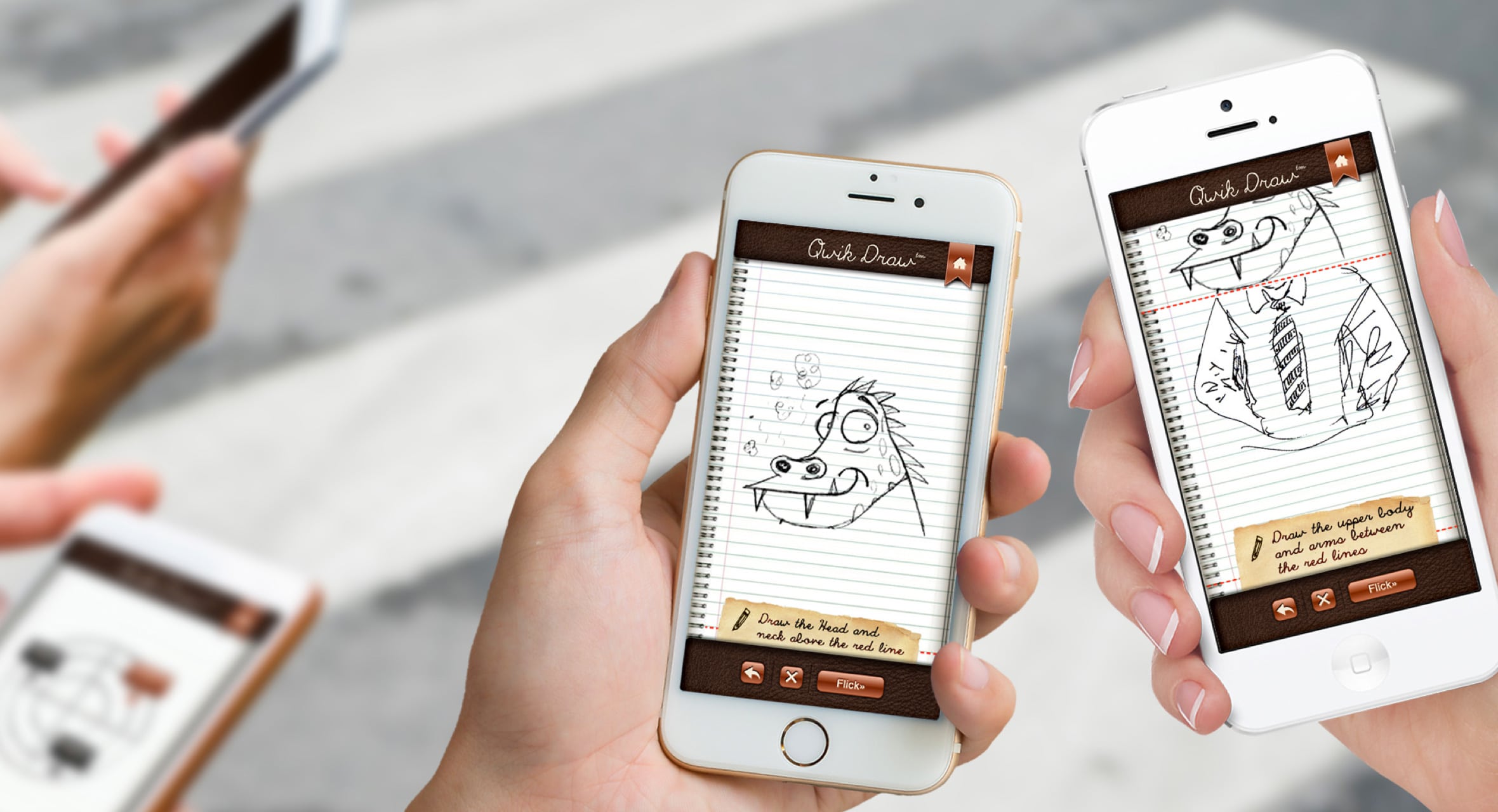 Chalkboard
We  developed Chalkboard as a real-time collaboration tool to write or draw with others in proximity simultaneously.
Users simply connect to other Chalkboarders sharing the AllJoyn network, and start a session. Each active participant can contribute to note-taking, brainstorming, or illustrating, all in real-time.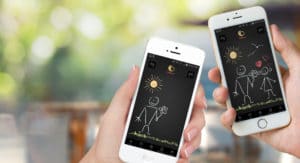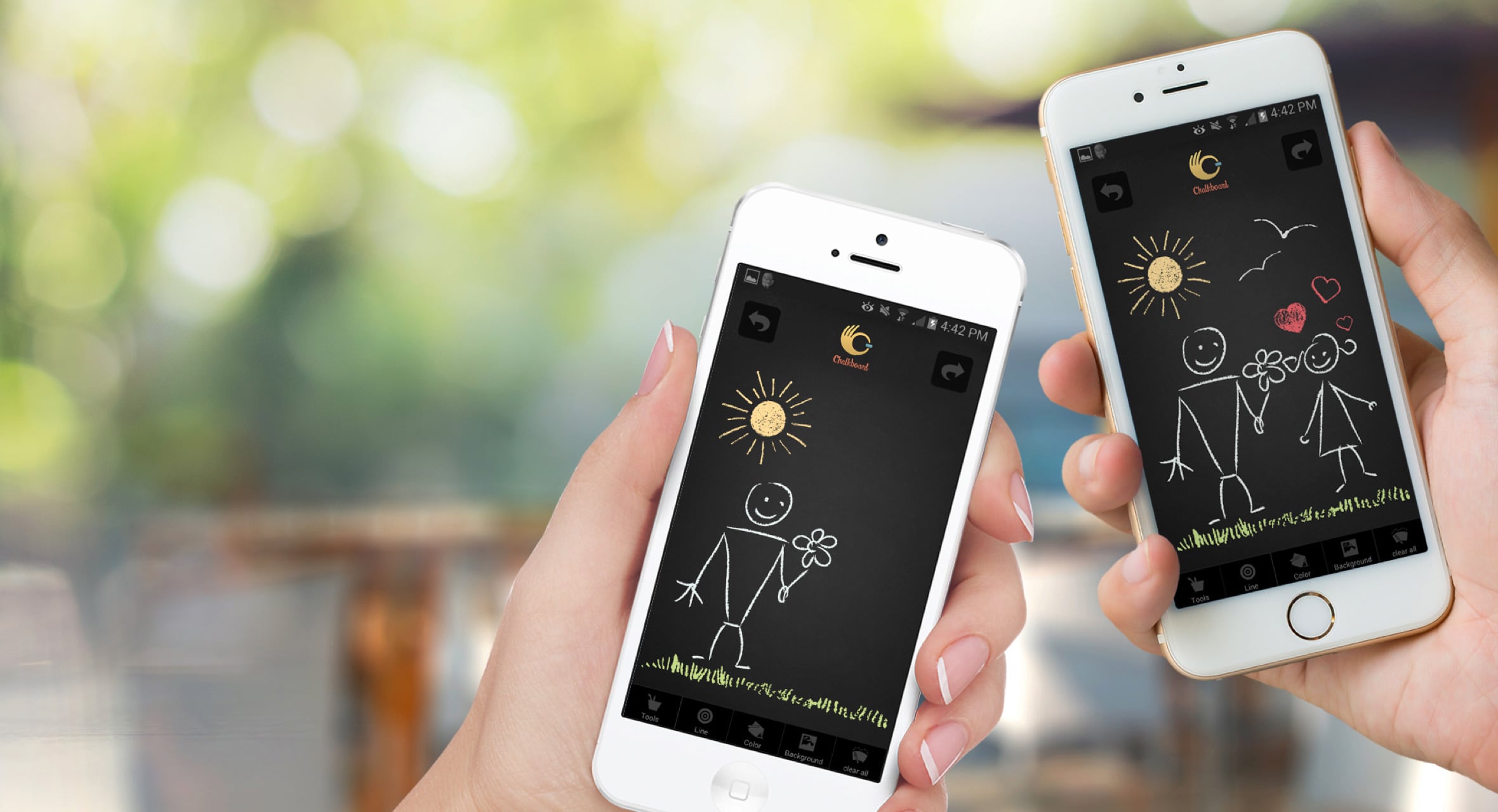 Spudball
Remember "hot-potato-hot-potato"? We made it mobile.
Anyone with a mobile phone and the Spudball app can jump in with people nearby to pass the "hot potato" before it explodes! AllJoyn peer-to-peer gaming technology proved a huge hit for mobile games, events, and location-based experiences.